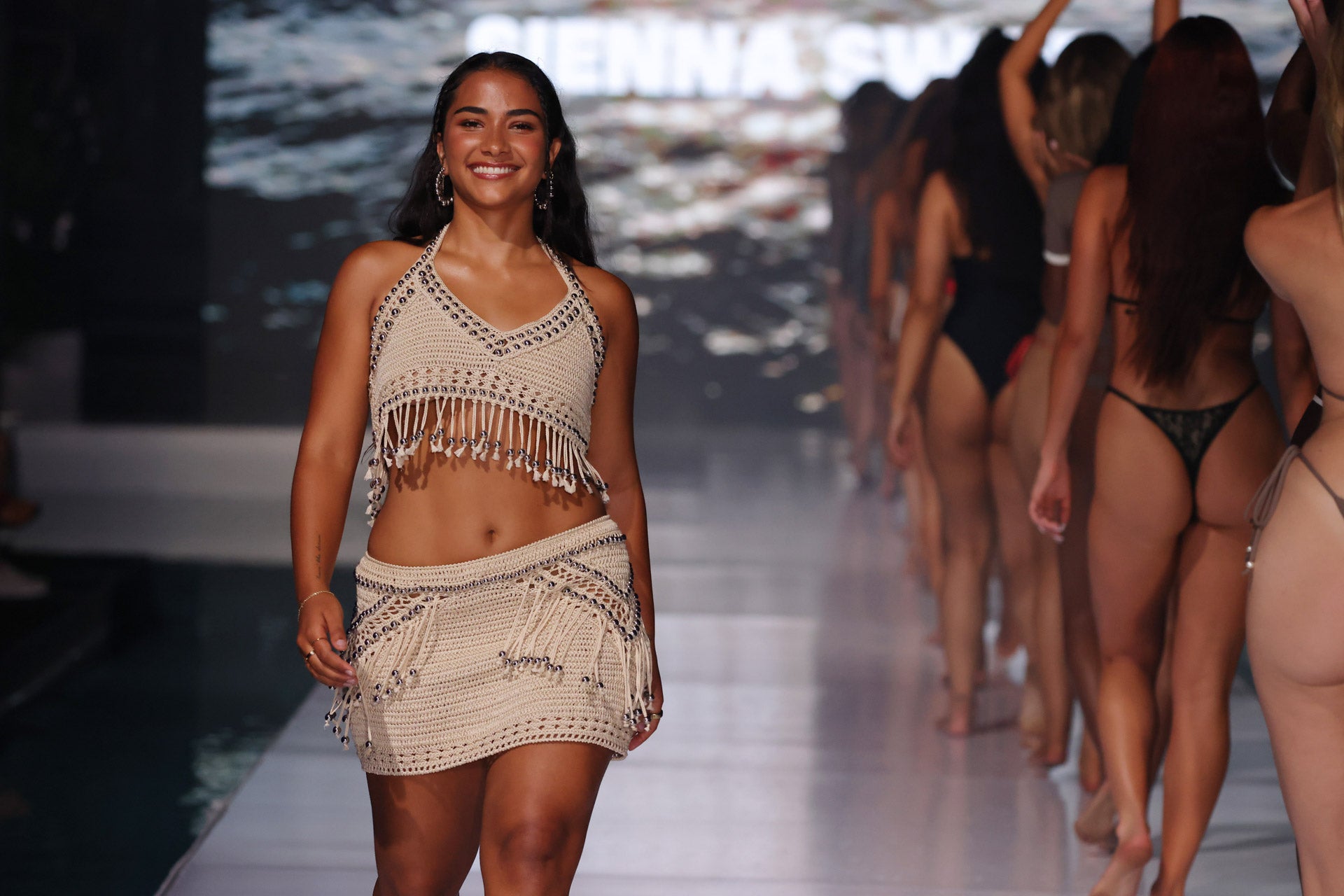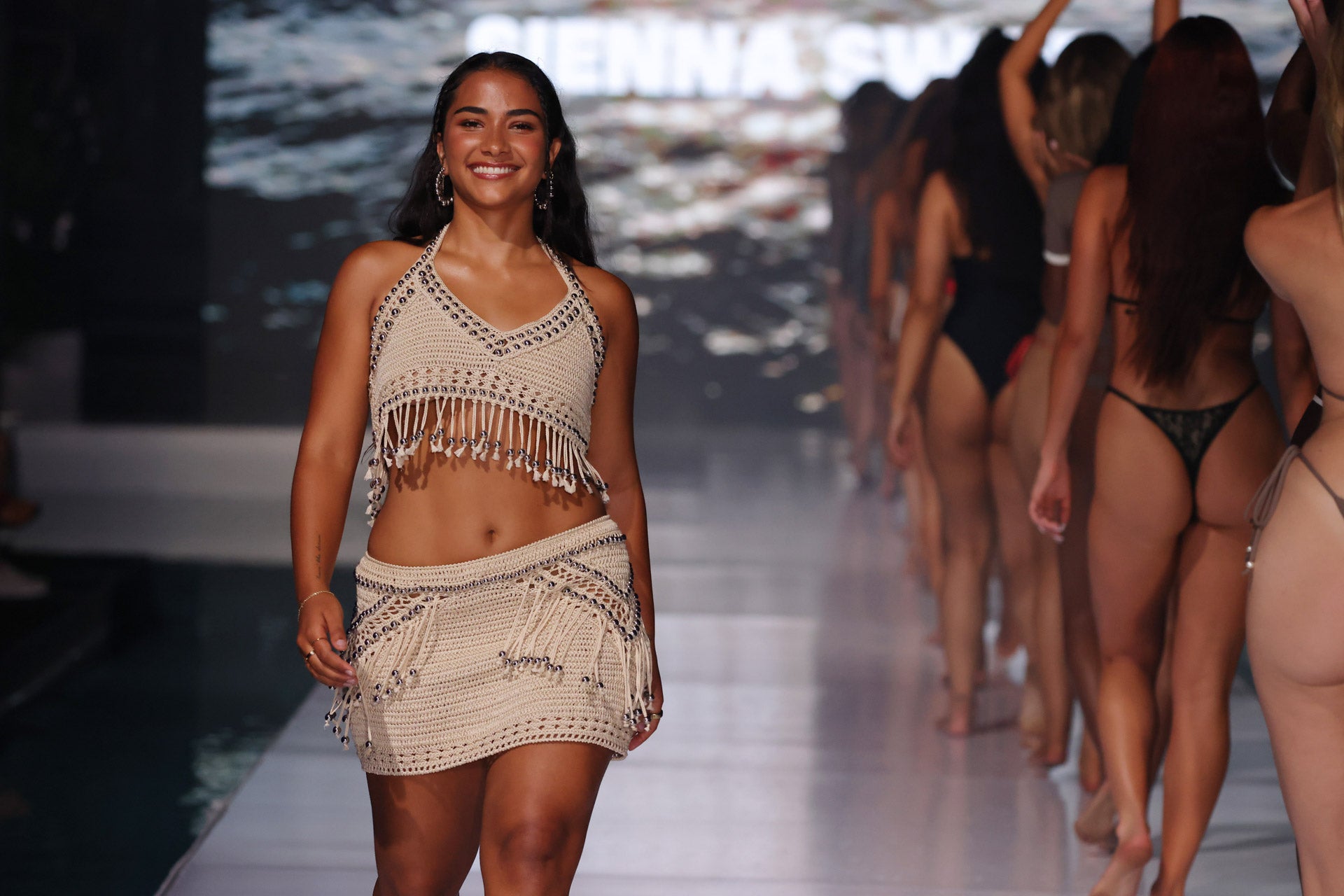 When I first started designing my own bikini line, my main goal was to make it feel really personal. I began my journey on social media, where I connected with millions of people over trending dances, body positivity, and my swimwear obsession. Soon enough, my comment sections began to feel like a giant sleepover where me and all my best friends were trading information about what brands fit us best, who had the best colors and styles, and which ones made us feel like our most beautiful and confident selves. I realized that this was the true treasure of the community that had formed around me, as it was primarily women cheering each other on and bonding over something we all loved: bikinis.
I actually designed my first bikini in April 2020 with some scissors and fabric from the local fabric store. After becoming known for wearing bikinis on social media later that year, I decided that when I officially realized my dream of launching my own swim brand, it would be a love letter to places and people who have allowed me to embrace my true self, celebrate my beauty, and feel empowered in my femininity.
After more than a year of working to make this dream a reality and with the help of my family, especially my mom Dina, we officially launched Sienna Swim in June 2022 and quickly sold out of that first collection. Since then, we've been on the runways of Miami Swim Week, Hawaii Swim Show, and San Diego Swim Week and been featured in Sports Illustrated Lifestyle, Glamour UK, and more, celebrating timeless styles, female leadership and entrepreneurship, and the power of following your dreams!
Sienna Swim is all about honoring femininity in every form, with designs that are flattering, flirty and fearless. Pairing Gen Z trends with classic, vintage-inspired cuts, original prints, and sustainably made fabrics, I want you to feel celebrated, seen, and special when you wear my swimwear because - you truly are! 
Thank you for your continued support; I am so grateful to have the opportunity to make swimwear that's stylish, comfortable and well made, and that represents all of us. I welcome your feedback as we continue to design new collections and grow our business. Email me anytime at sienna@siennaswim.com <3