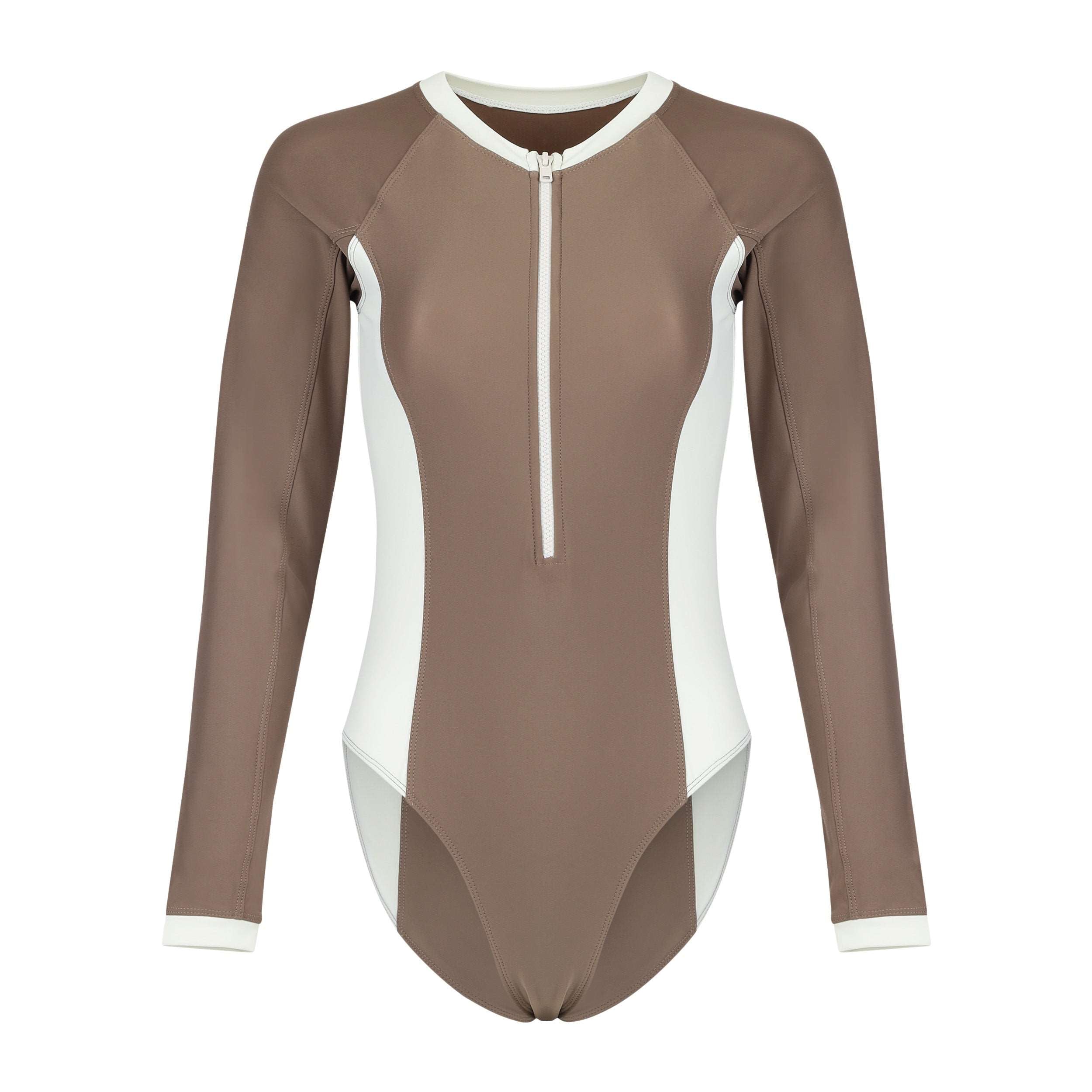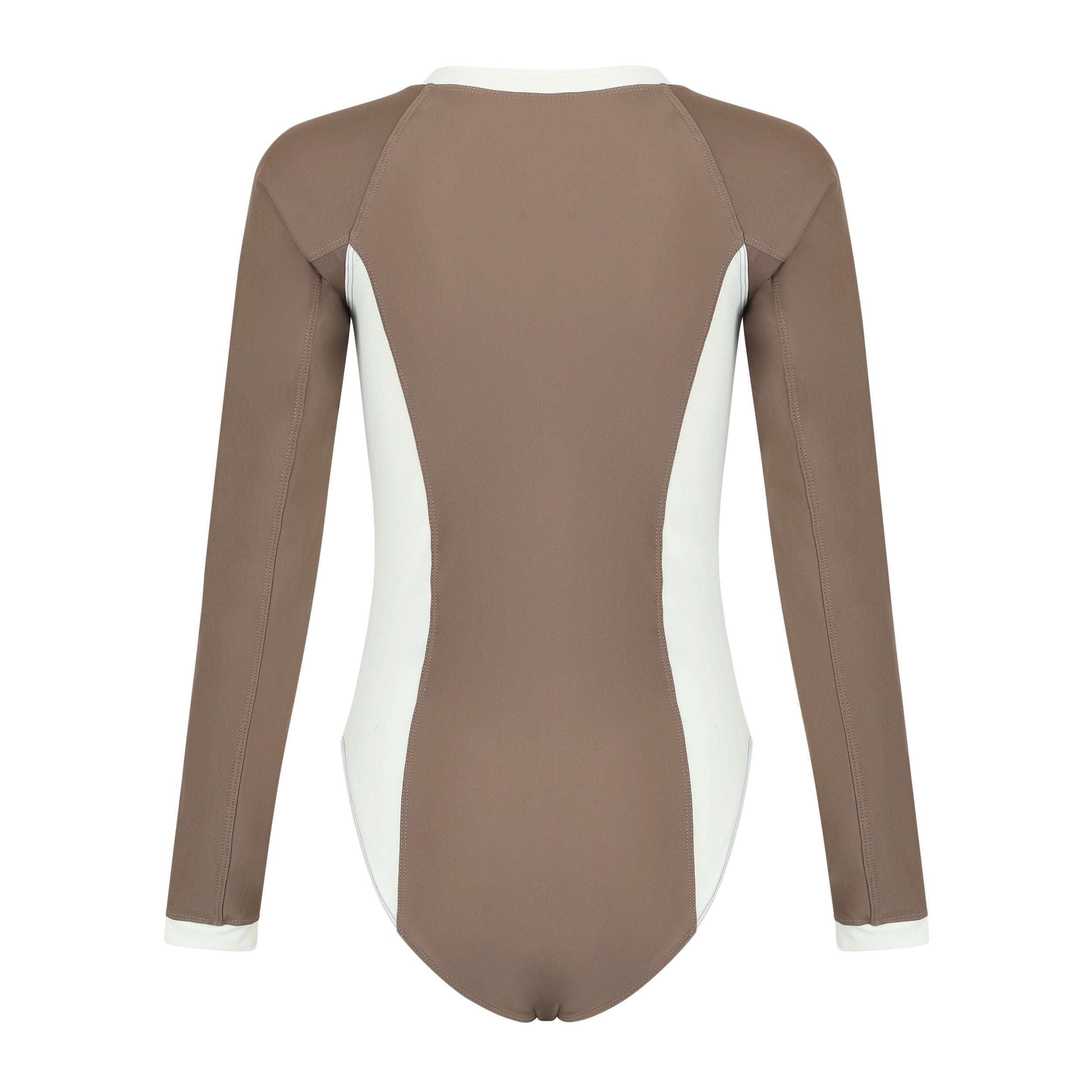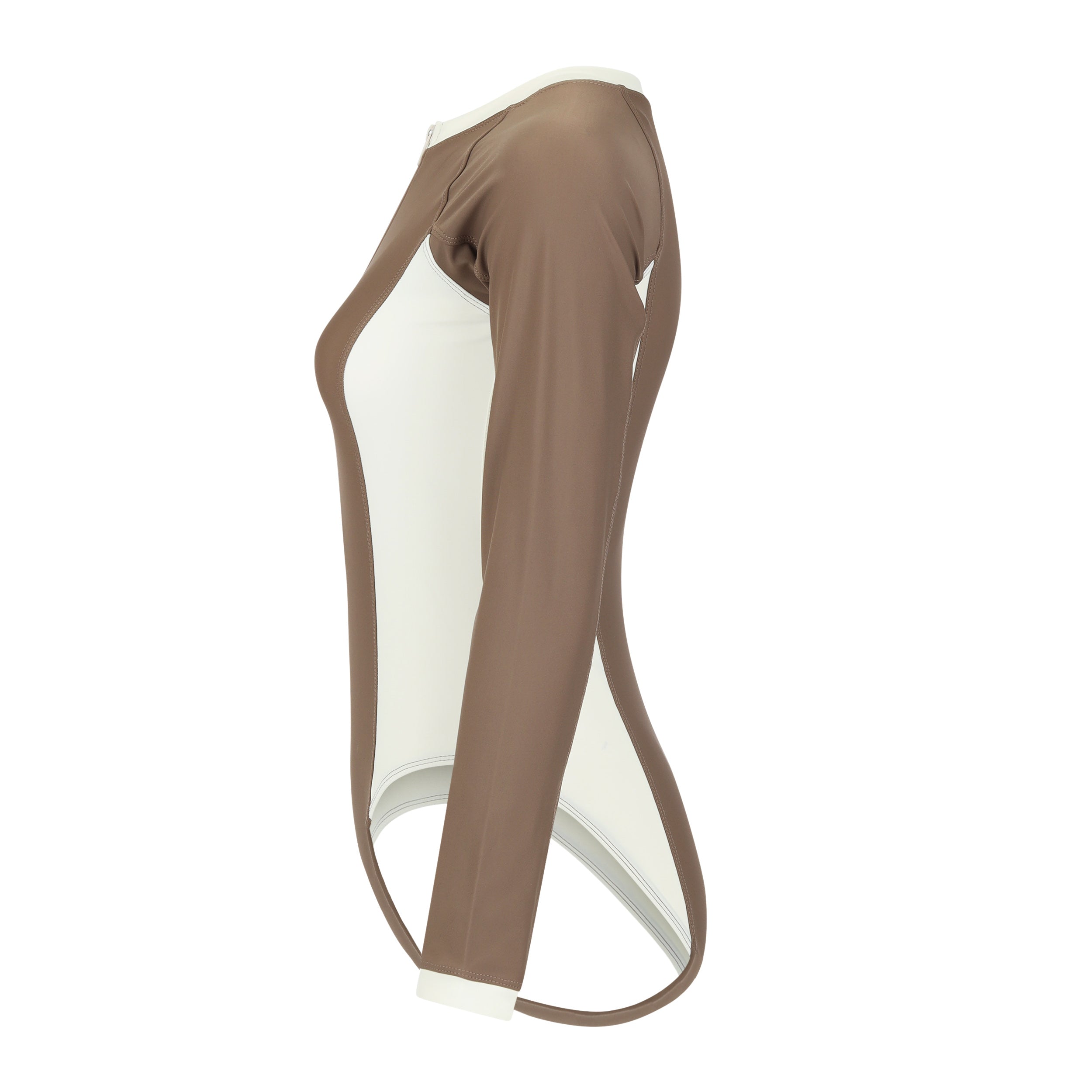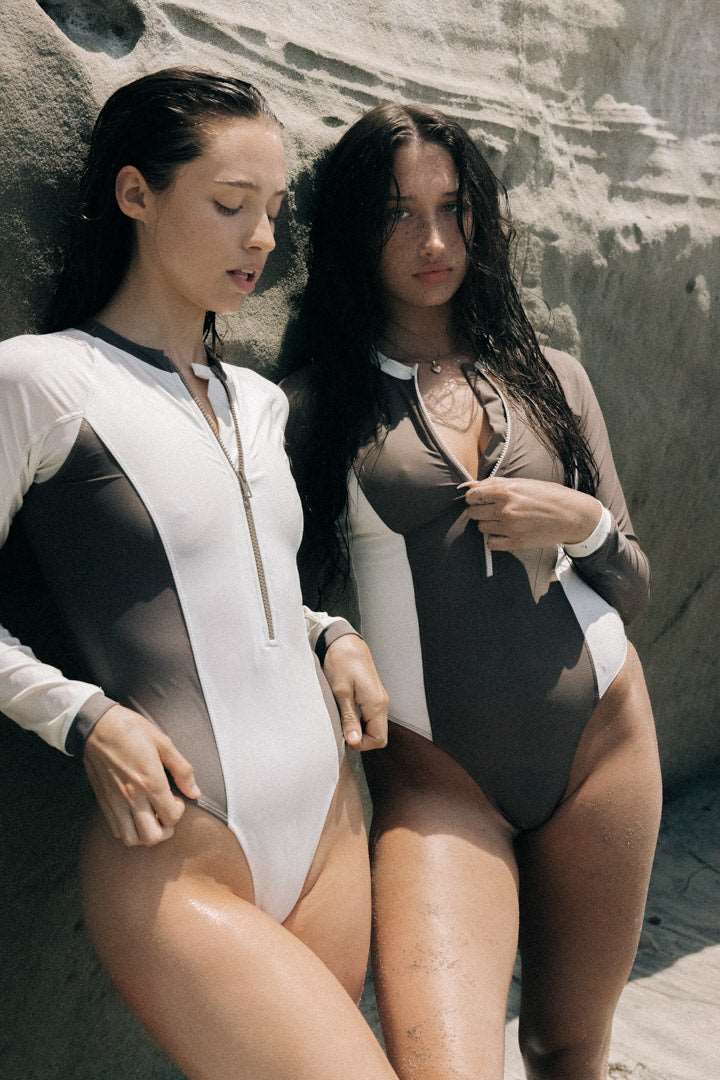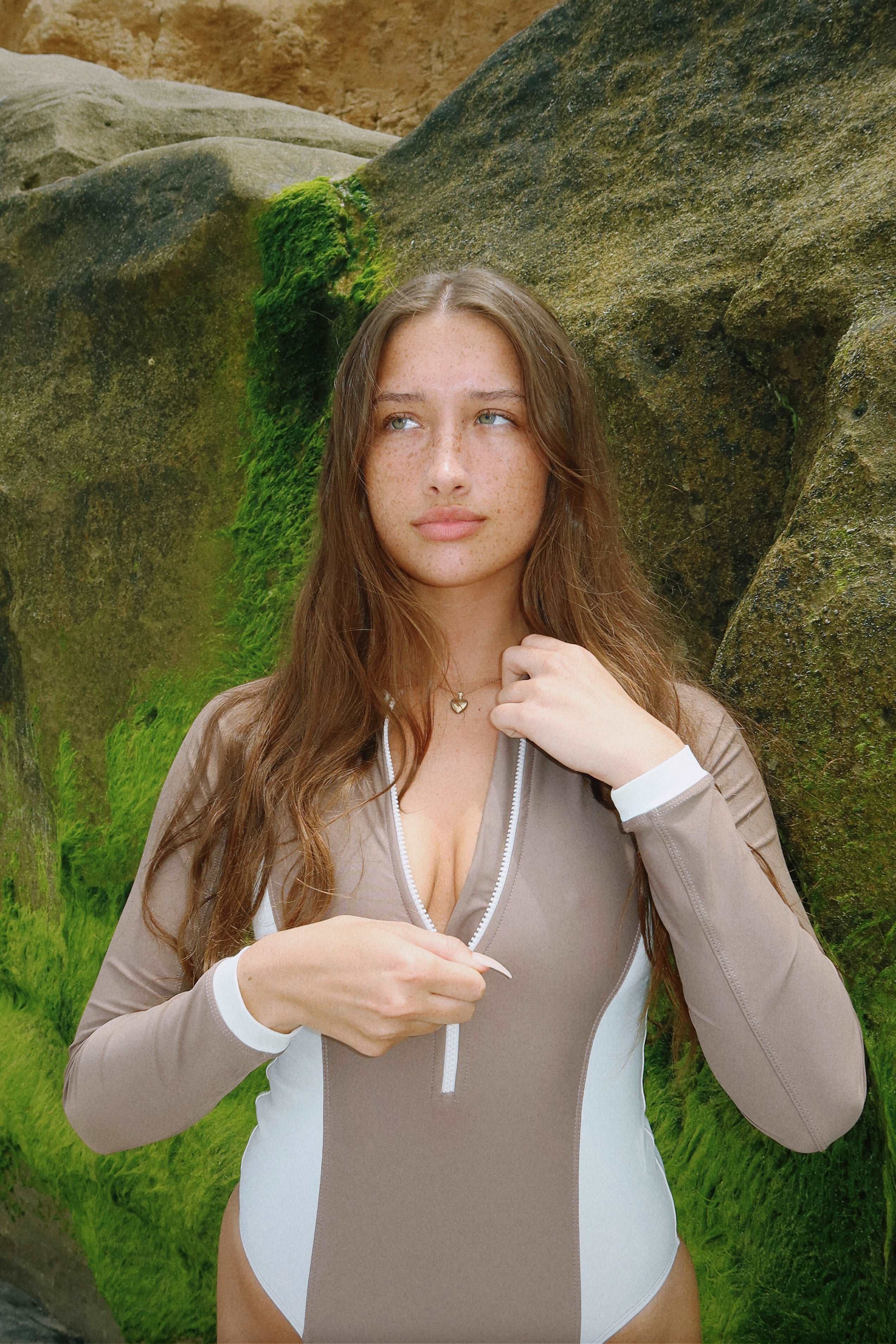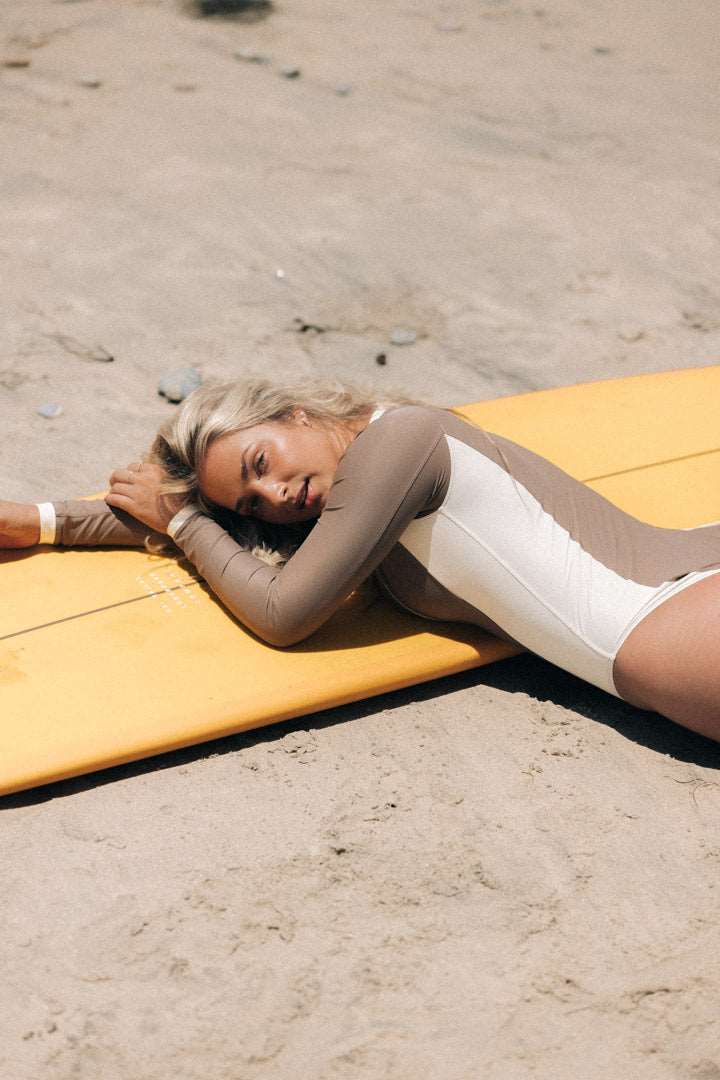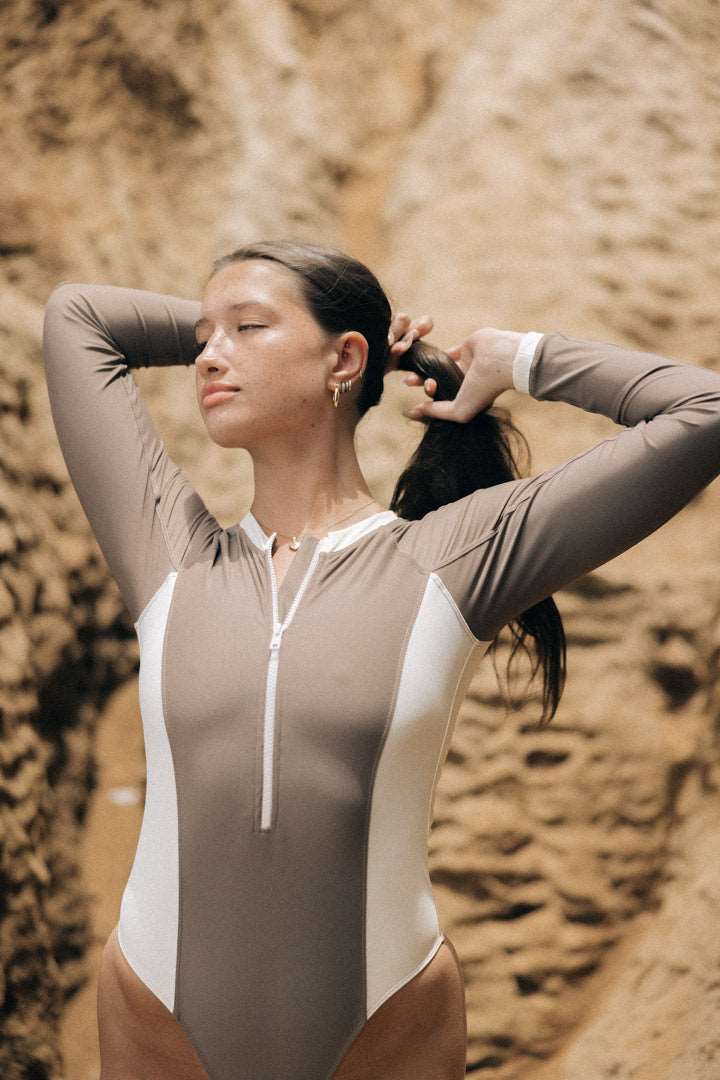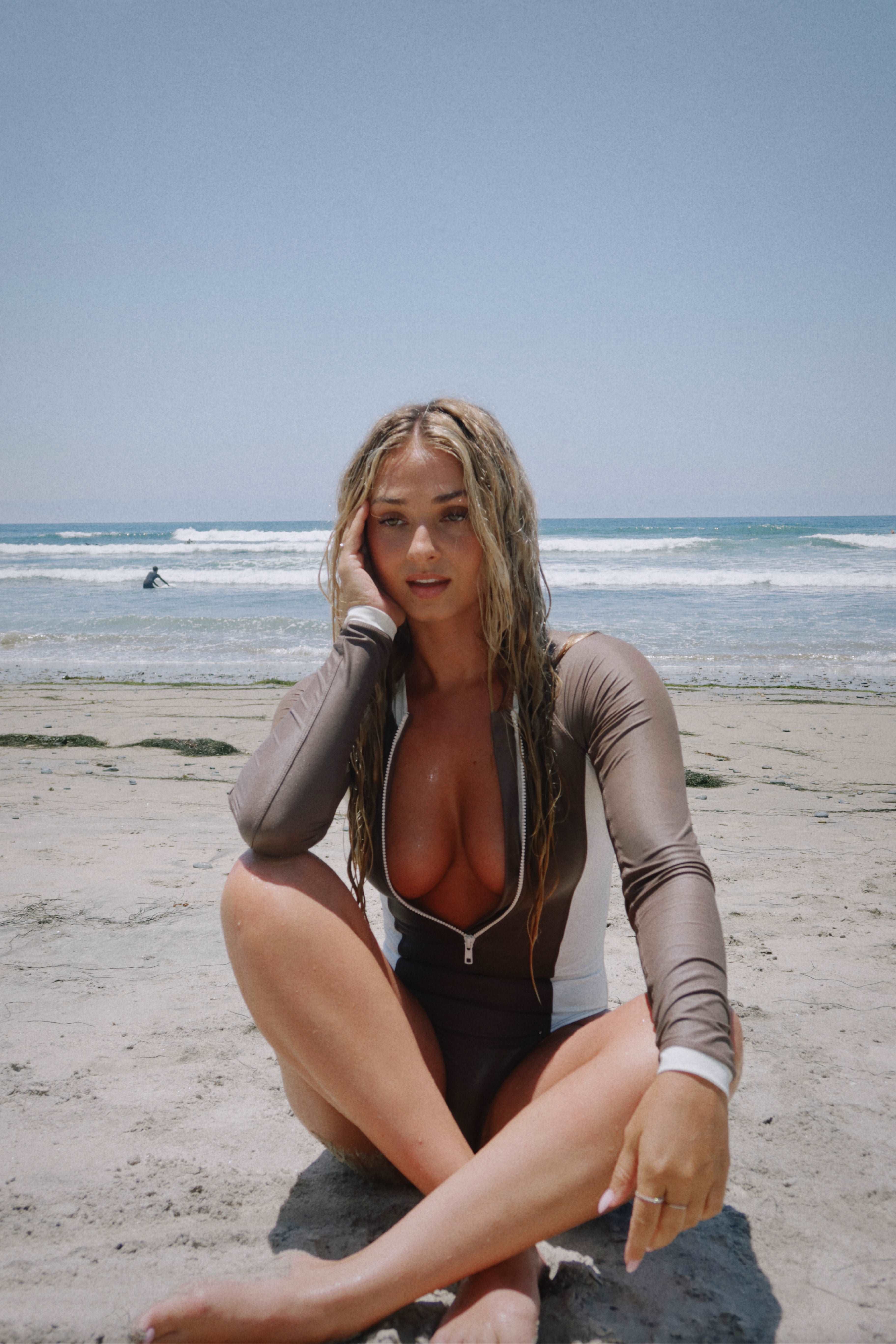 Cardiff Surf Suit - Mocha
Mocha
Our Cardiff Surf Suit is both chic and practical, with a zip-up front that offers sexy support for all your sporting or sunning needs. Named for one of the best surfing spots in San Diego, California, don't be surprised to see our two-toned Cardiff on the southern beaches of France or maybe in the next James Bond movie.
Made in our luxurious and sustainable Italian fabric for an ultra-soft feel, the Cardiff Surf Suit is the perfect addition to your wardrobe. With its timeless style and superior quality, this suit will accompany you on all your adventures for years to come.
The Cardiff Surf Suit is made with imported Italian Carvico Vita fabric, a luxe and sustainable choice for many high fashion brands.
Fabric – Italian Carvico Vita: 78%
Recycled Nylon + 22% LYCRA® XTRA LIFE™ 
Has a soft matte look and feel with
subtle shine in sunlight
Soft and breathable, chlorine resistant 
Care – Rinse with cold water and hang in shade to dry, especially after saltwater. Do not bleach.
Front zipper for adjustable coverage
Double-lined
High leg
Moderate bottom coverage
Fits true to size. Please refer to our size guide for more details
Please read our returns and exchange policy before purchasing.