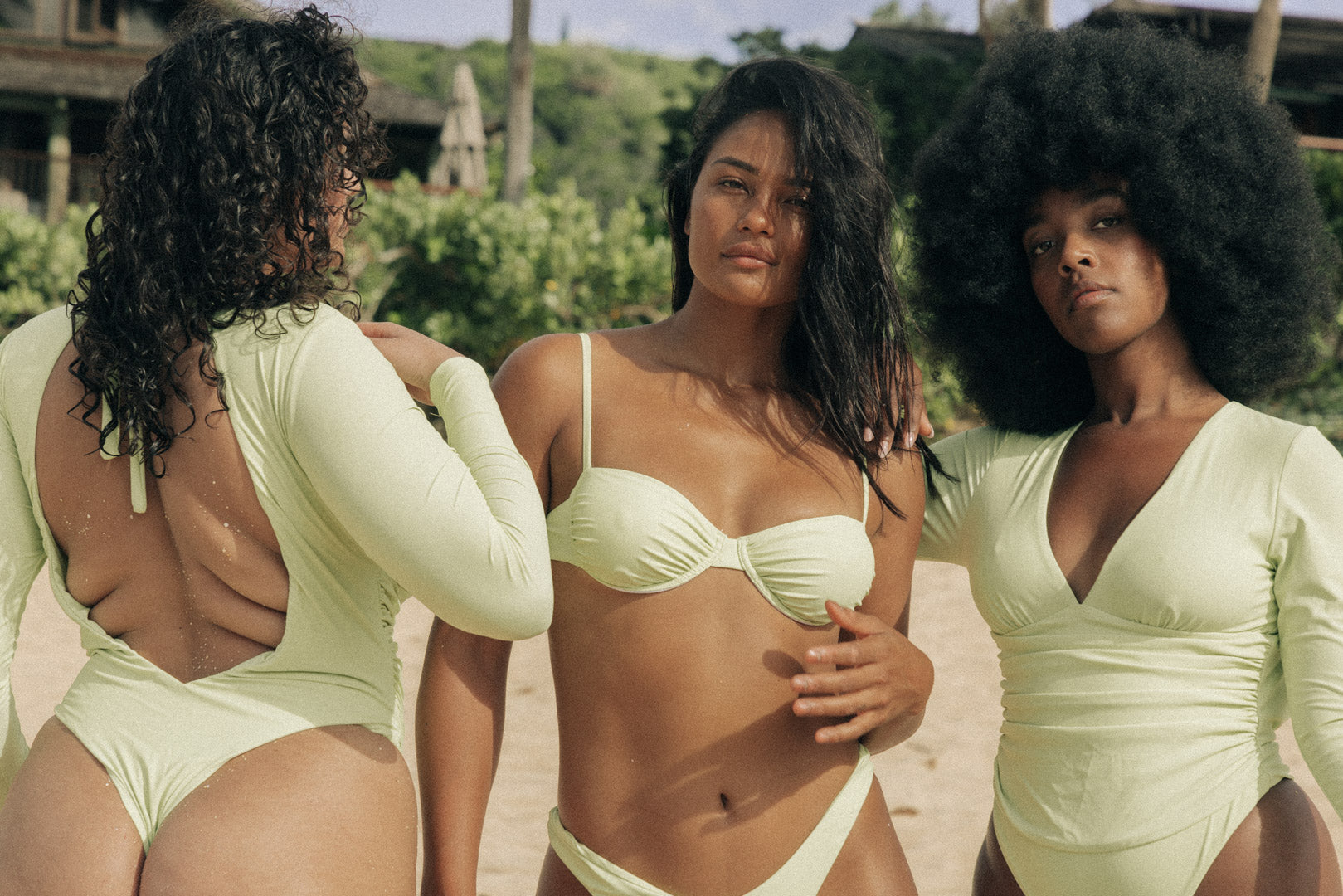 Help us spread confidence and community as part of our Sienna Swim Collective
Our Sienna Swim Collective offers three ways to be involved:
As an ambassador
As a model
As an affiliate.
More information about our program can be found here. Submit your interest for ambassador and modeling via the GRIN platform here: https://siennaswim.grin.live If you're interested in our Affiliate program, please read below and email us at collective@siennaswim.com.
We are looking for women who want to spread confidence and community and who are a great fit for our brand. We are also prioritizing applications from our existing customers because we love working with women who know and love our brand already. We're all about authenticity!
We will be announcing our ambassadors in Q4 2023.
Our modeling opportunities are dependent on when and where we drop new collections, our marketing needs, and product availability. We offer various ways for aspiring and established models to collaborate with us, including on location shoots and product gifting. If you would like to model for us, please submit your application through our GRIN platform and our team will be in touch if it's a good fit.
Our ambassadors and models are:
Content creators aged 18+ with public Instagram profiles
Following @siennaswim Instagram and Threads accounts
Excited to create content with Sienna Swim and passionate about quality swimwear
Women who share our passion for travel, entrepreneurship, and a healthy lifestyle
Our affiliate program is powered by Shopify Collabs, which makes it easy to earn commissions on any products sold using your personalized affiliate link. We're all about women empowering women and love to see our customers posting photos along with their affiliate links to social media. Our affiliates track sales and are paid directly through Shopify Collabs. If you love our brand and want to earn extra income, email us at collective@siennaswim.com and we'll get you started!
Select affiliates may receive a discount code for specific promotions to share with friends and family. We do not offer free bikinis to affiliates, as commission are paid in cash. More information about our program can be found here.
Yes, we have received your application if you submitted it through GRIN. We appreciate your patience as we work hard to make Sienna Swim Collective an incredible opportunity for all. If we find that we're a good match, one of our team members will contact you soon.