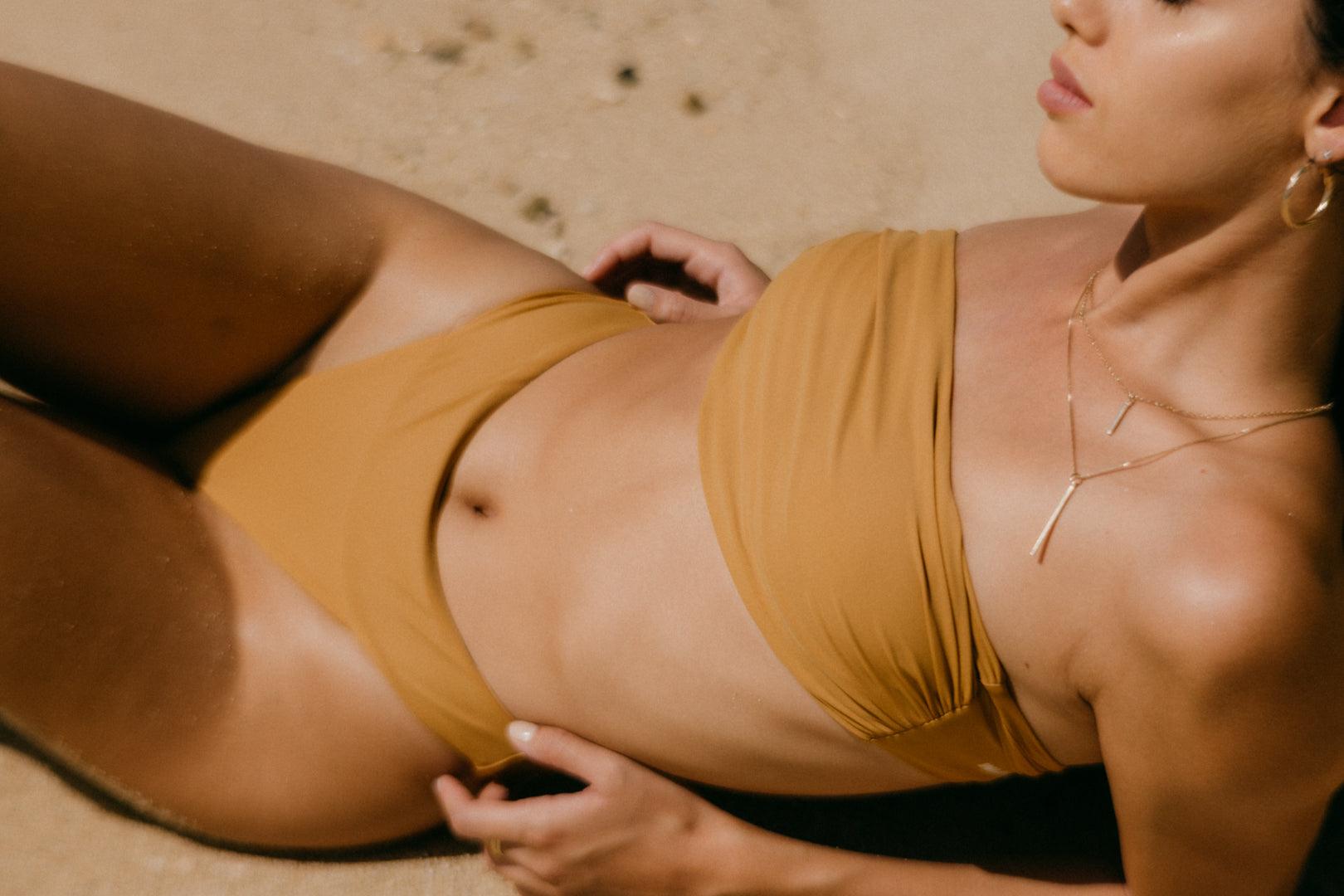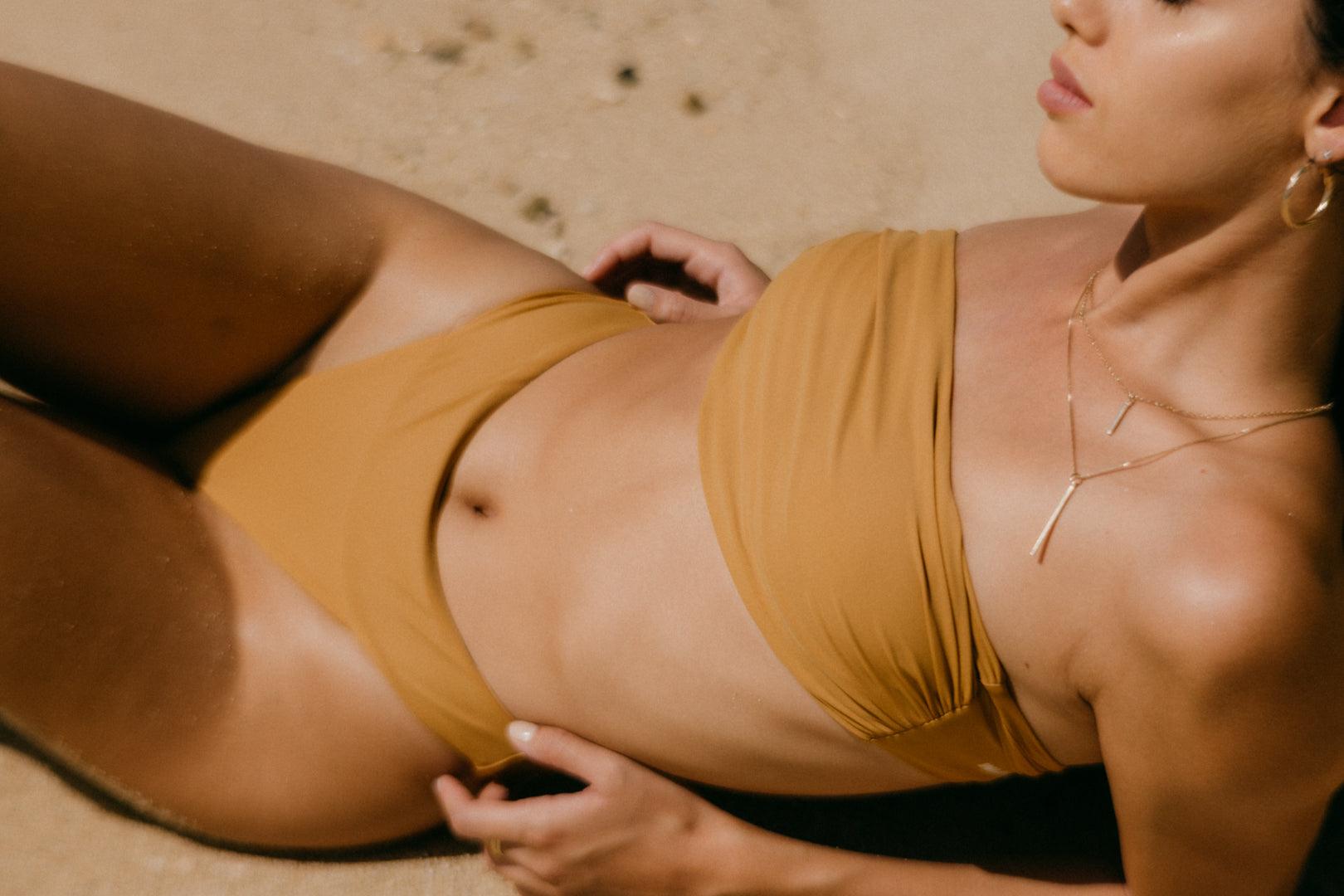 Frequently Asked Questions
Sienna Swim was founded by designer and CEO Sienna Mae Gomez with her mom, Dina Gomez, in San Diego, California. They are proud to be a woman-owned and operated brand creating styles that incorporate timeless, vintage styles with modern flare, hand-drawn custom prints, and thoughtful designs – from bikinis to board shorts, surf suits to sexy coverups, and loungewear. Their goal is that every customer who wears Sienna Swim feels feminine, flattered, and fearless to be unapologetically themselves.
We know every body is unique, and pride ourselves on creating swimsuits that celebrate the female form in sizes XS to 3XL. Please review our size chart and take your measurements to ensure the best fit. We've added "fit notes" in the description of each of our styles to help you make a more informed decision about your purchase. If you have any questions or need help, please contact our customer service team at customerservice@siennaswim.com.
In our research we found that size guides vary greatly across brands and that there is no "standard" sizing when it comes to women's clothing. We updated our size guide from collection one to collection two based on feedback we heard from our customers and also based on fit sessions with women of all shapes and sizes who wanted a more representative fit up to 3XL. We appreciate this feedback and are always open to hear yours! Please contact us via email at contact@siennaswim.com
Yes, all of our styles are stocked in a full and inclusive size range from XS to 3XL. Please refer to our size chart
All of our collections are limited release, meaning you have to get them while they're here! We may bring back your favorite styles, though, so make sure you're signed up for our mailing list so you can be the first to know when new designs are dropping! We'll also announce new drops via Instagram @SiennaSwim.
Sienna Swimwear uses the highest quality fabrics, which means you'll have to take some extra care in wearing and washing your pieces. We recommend handwashing with a mild detergent in cold water and hang drying in the shade. In order to prevent pulling of fabric, please avoid contact with rough surfaces. To extend the life of your pieces, we recommend rinsing immediately after use, especially after using sunscreen and oils, as they can stain or damage the fabric.
If you received the incorrect item, please let our customer service team know by contacting customerservice@siennaswim.com. Please add your Name and Order # in an email and a member of our team will get back to you as soon as possible.  
We strive to get back to you within 24 business hours. 
Yes! We have a small collection of suits available at Kai Sallas Longboard Company, located at the Kaimana Beach Hotel in Honolulu, Hawaii. We will also occasionally host pop-up shops in our travels. Stay up to date by signing up for our newsletter and via our @SiennaSwim Instagram page.
Yes! Shortly after we founded the brand in 2022, we launched our first ambassador program – our Sienna Swim Collective – with 30 women from around the world to create a community of like-minded women who share our love for travel, quality swimwear and female entrepreneurship. For 2023, our Sienna Swim Collective offers three ways to be involved: as an ambassador, as a model, and as an affiliate. More information about our program can be found at our Sienna Swim Collective page.