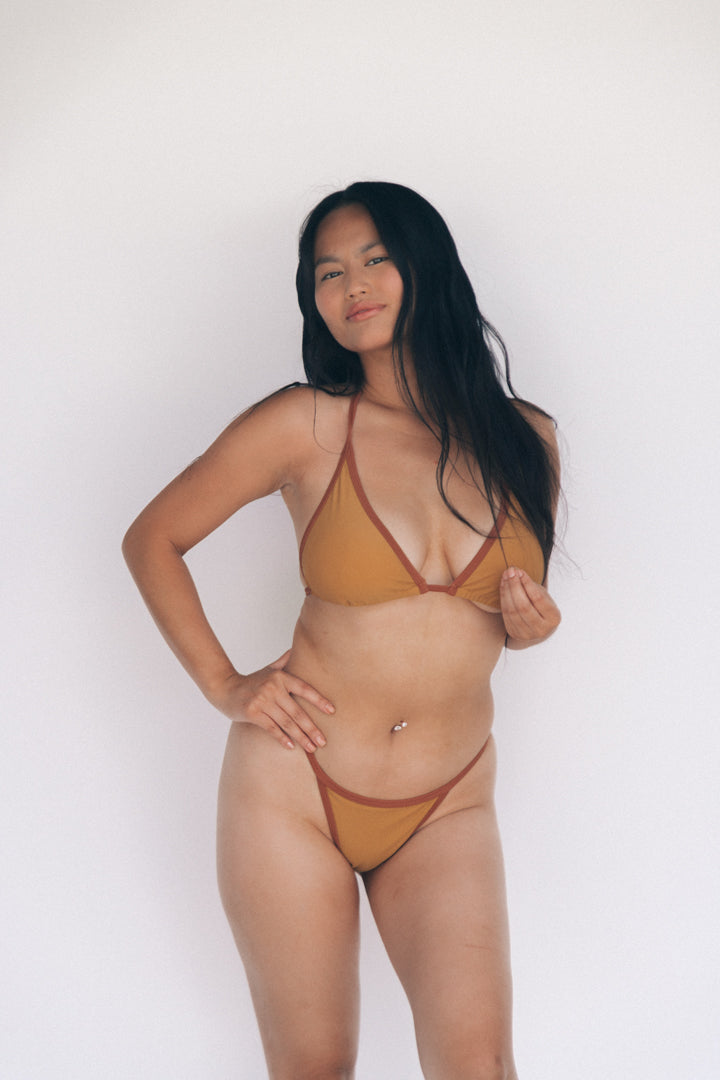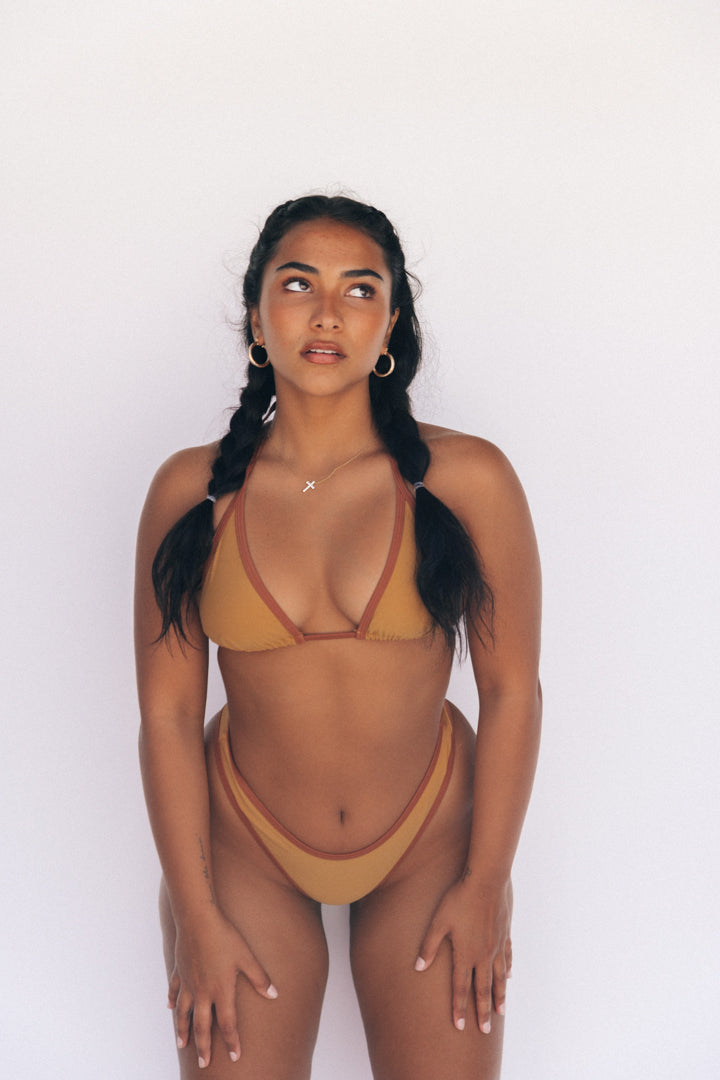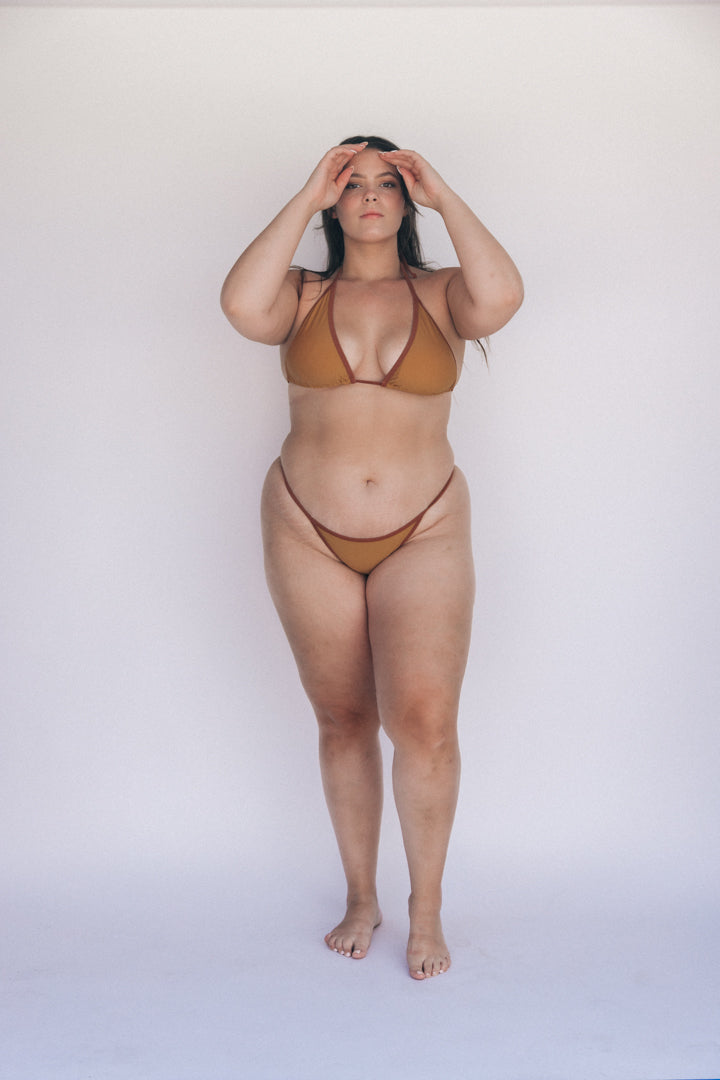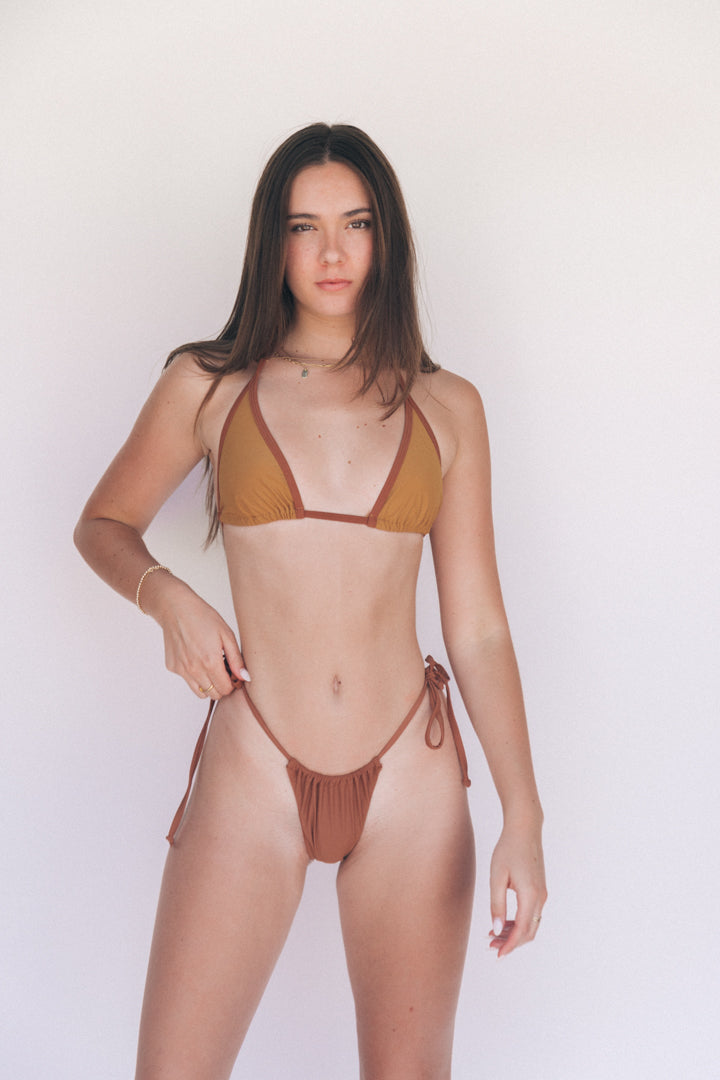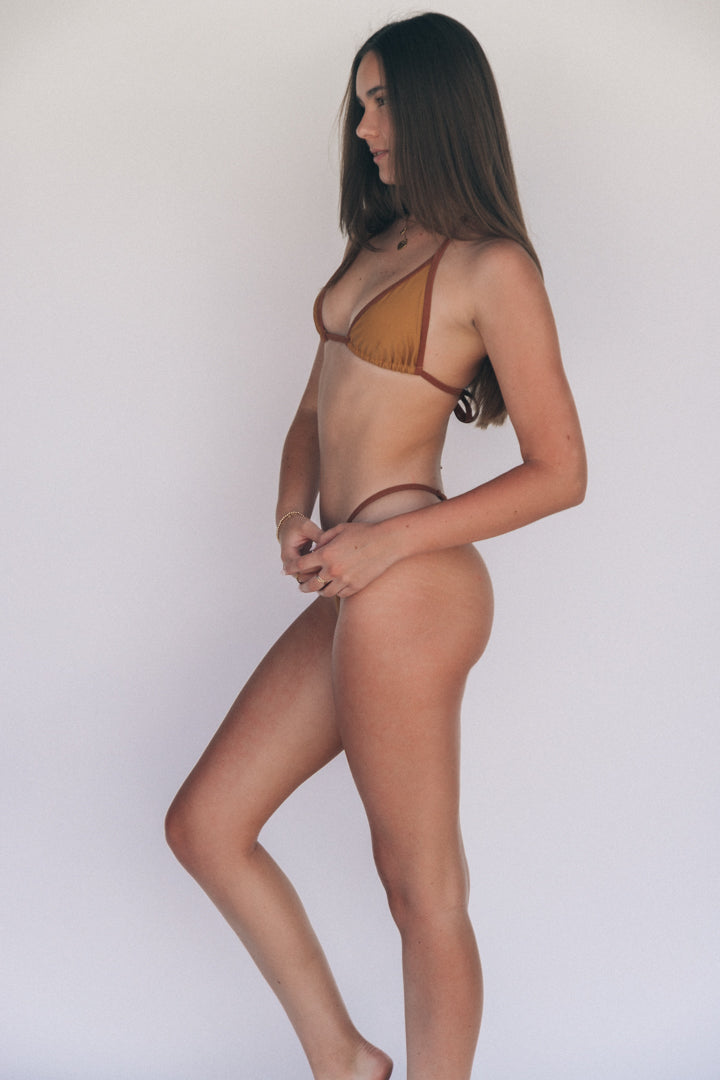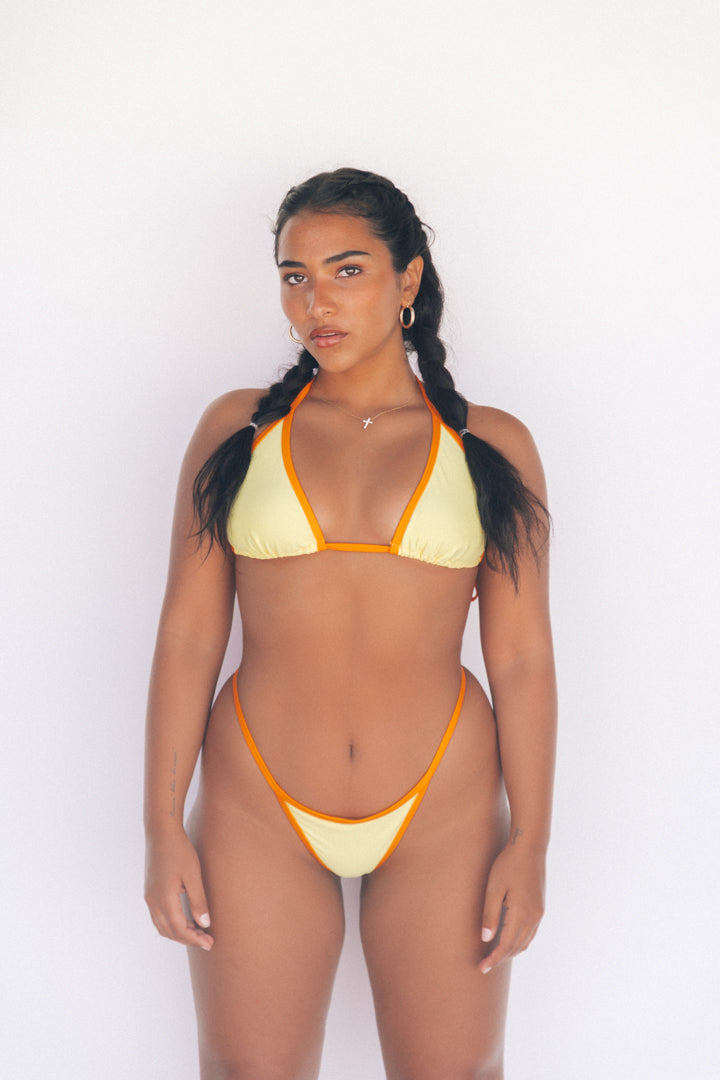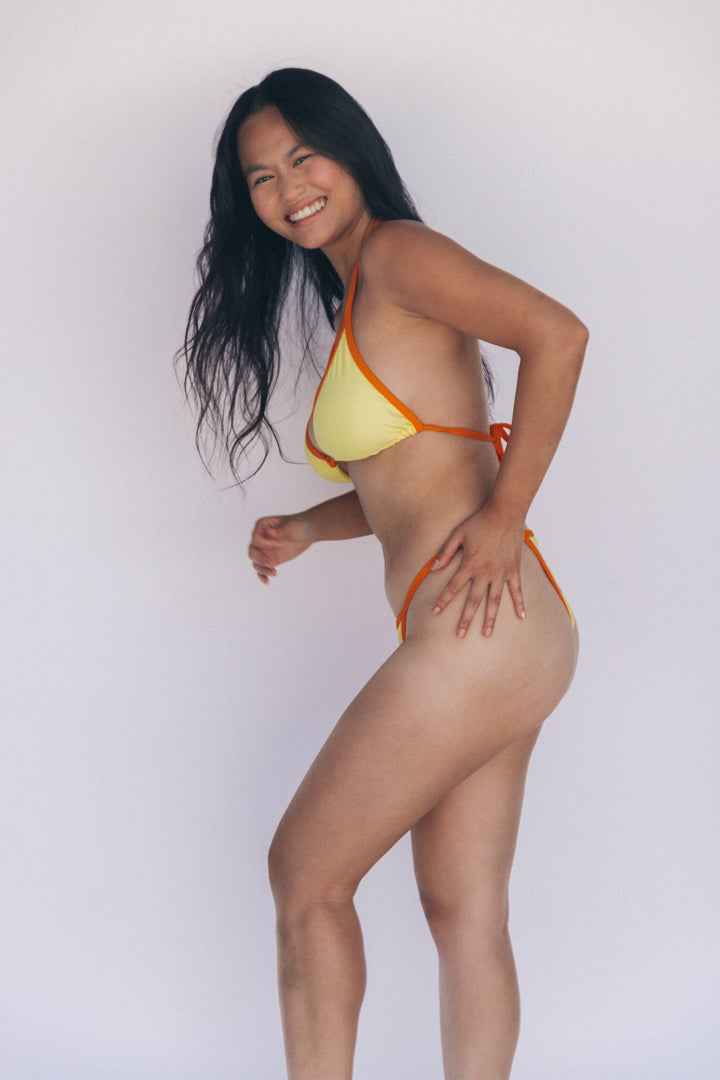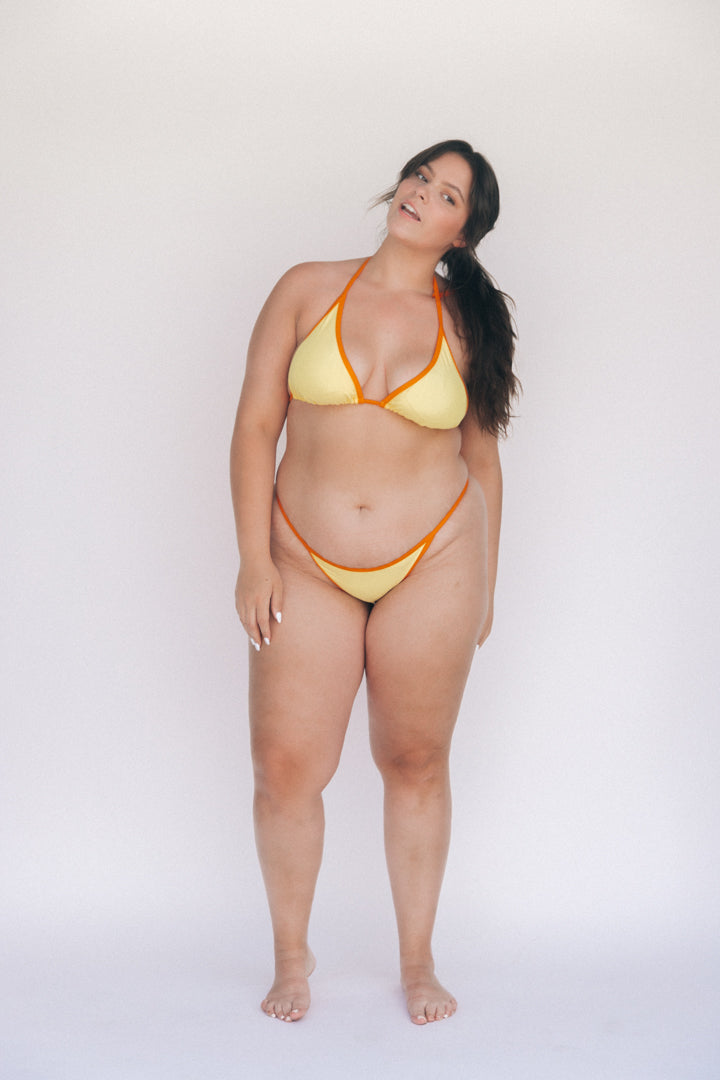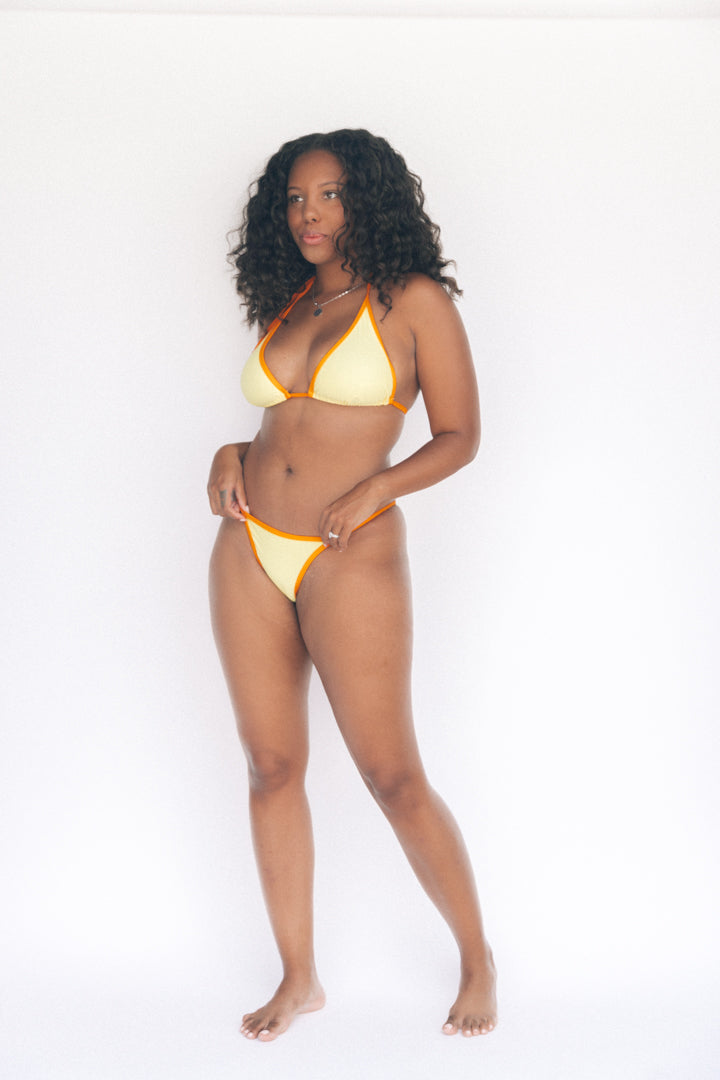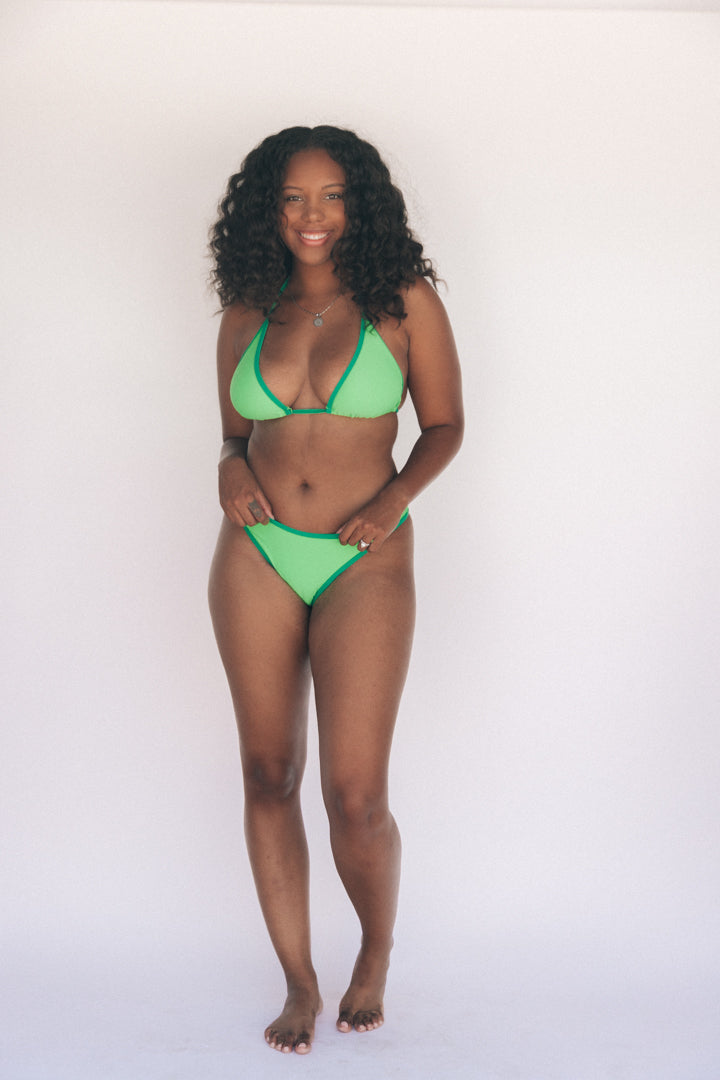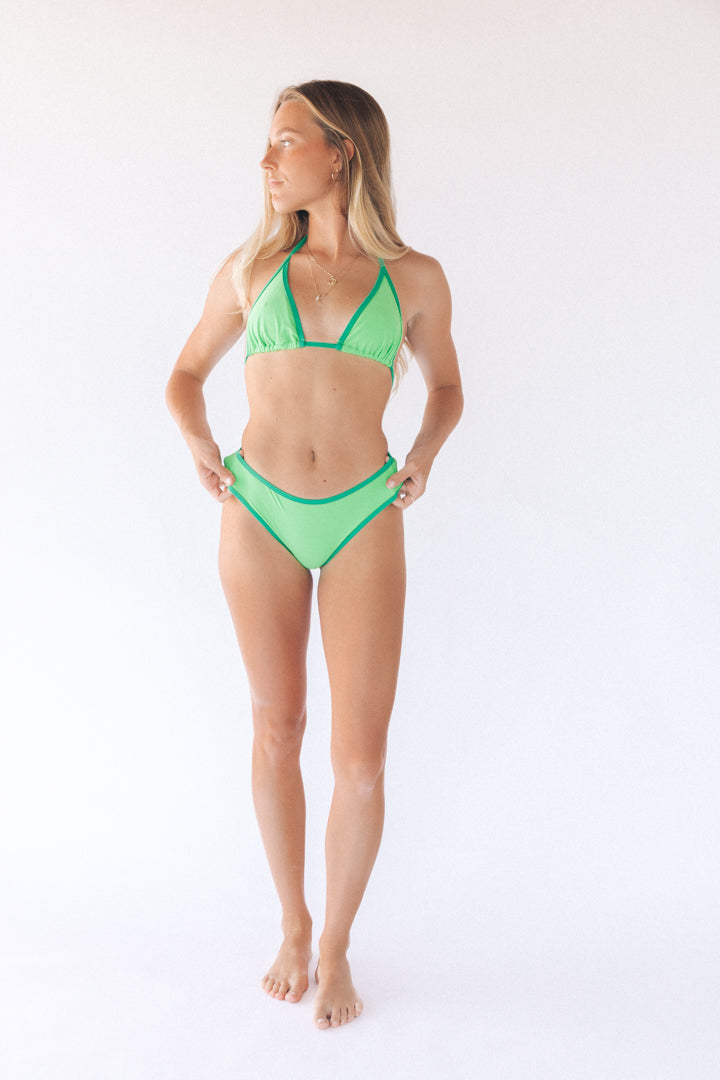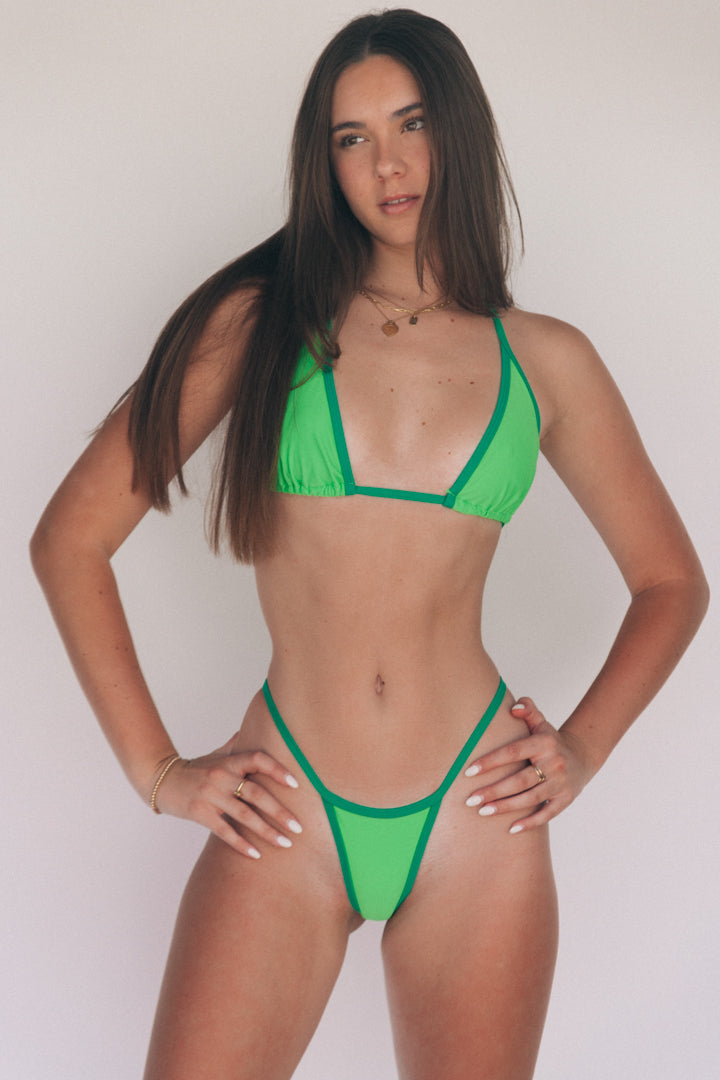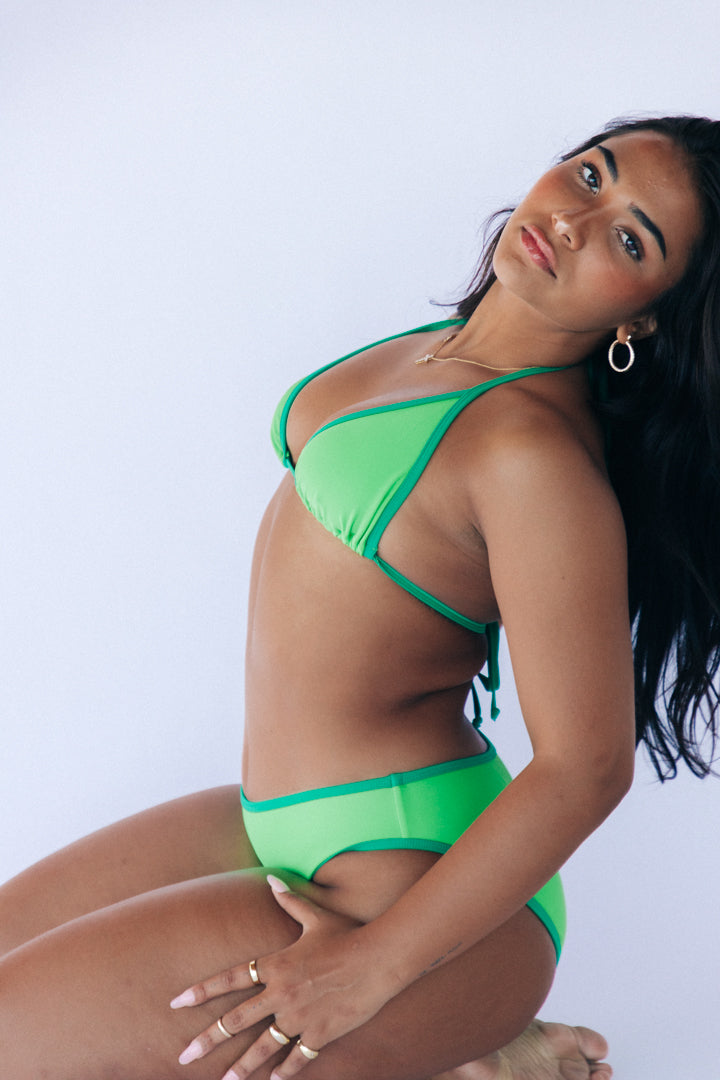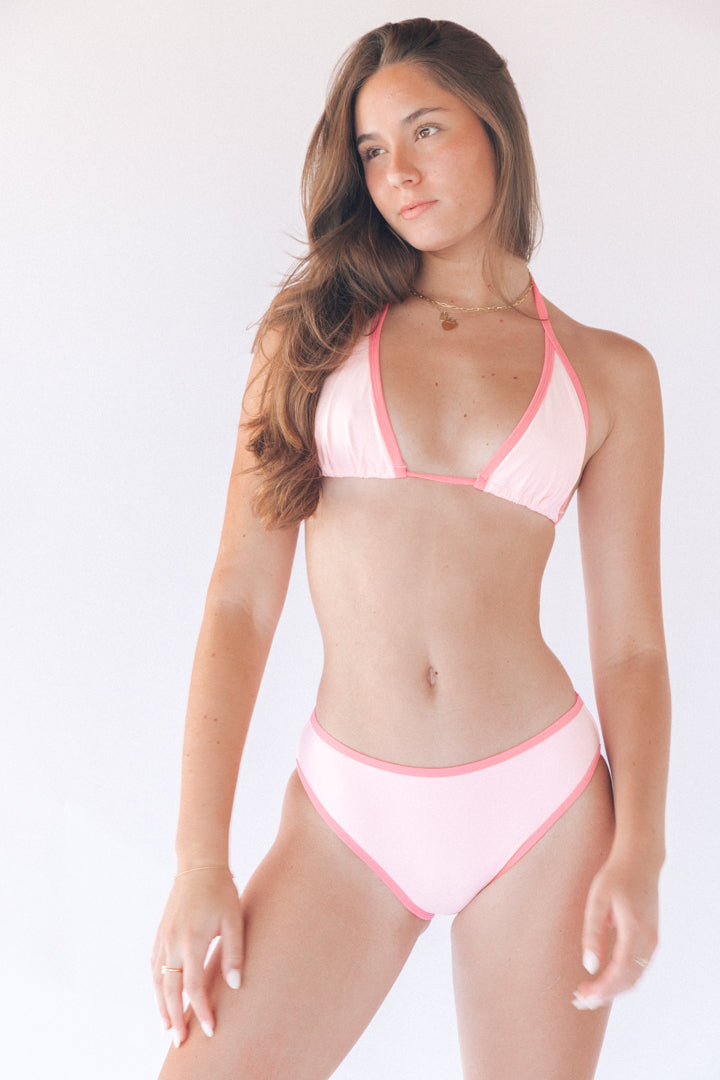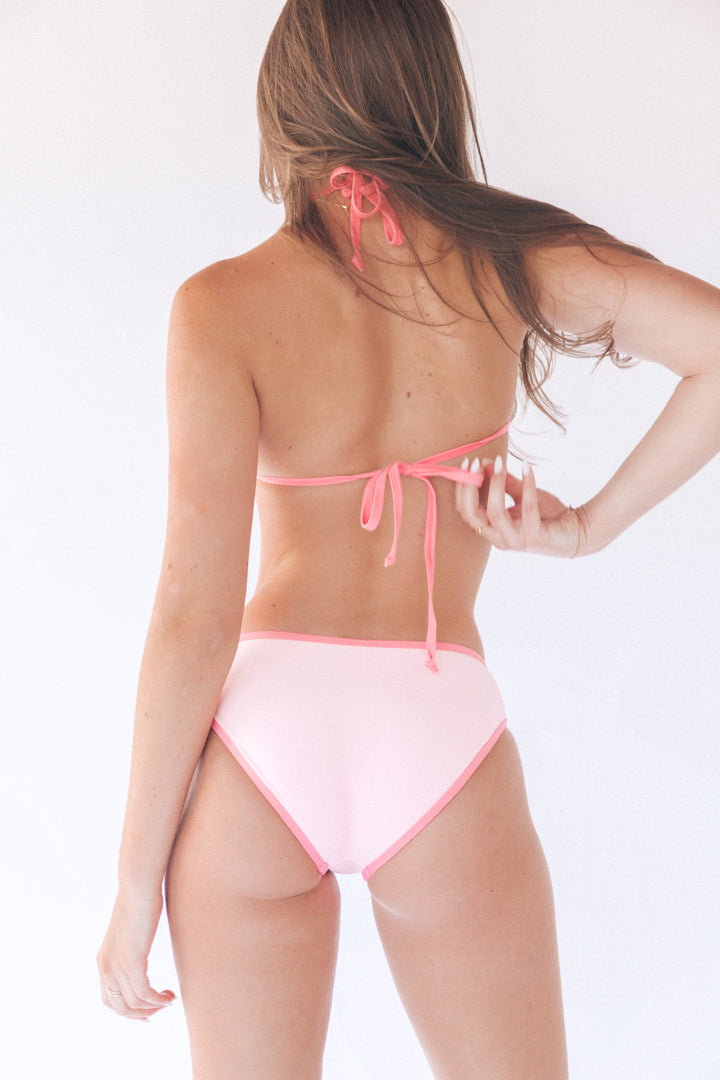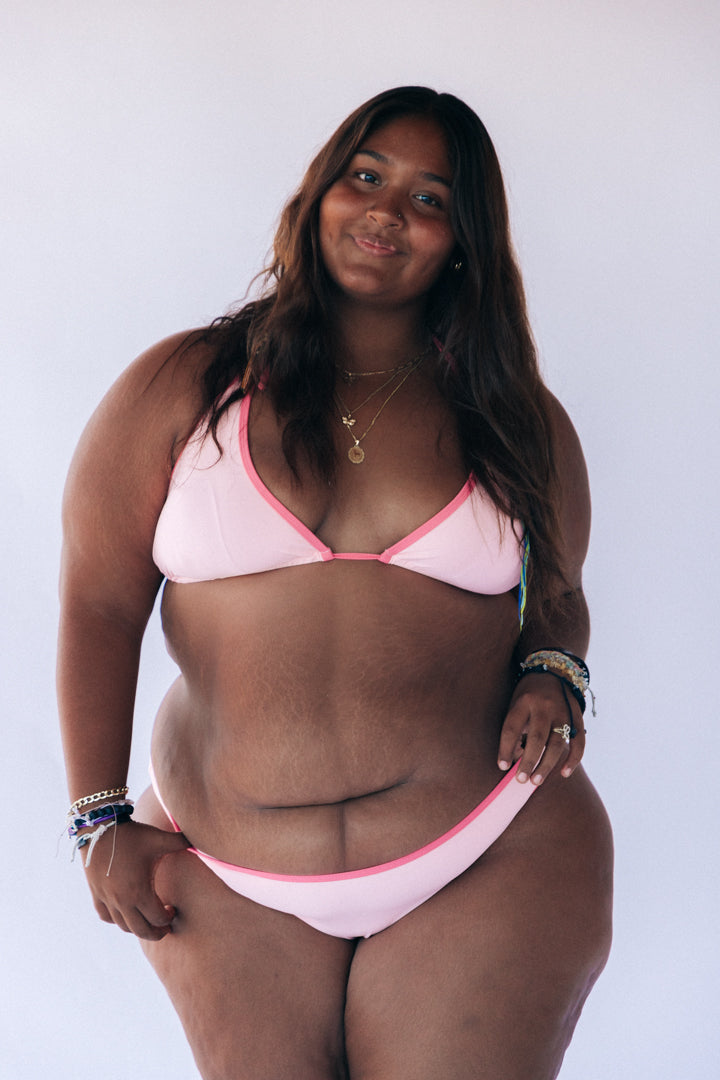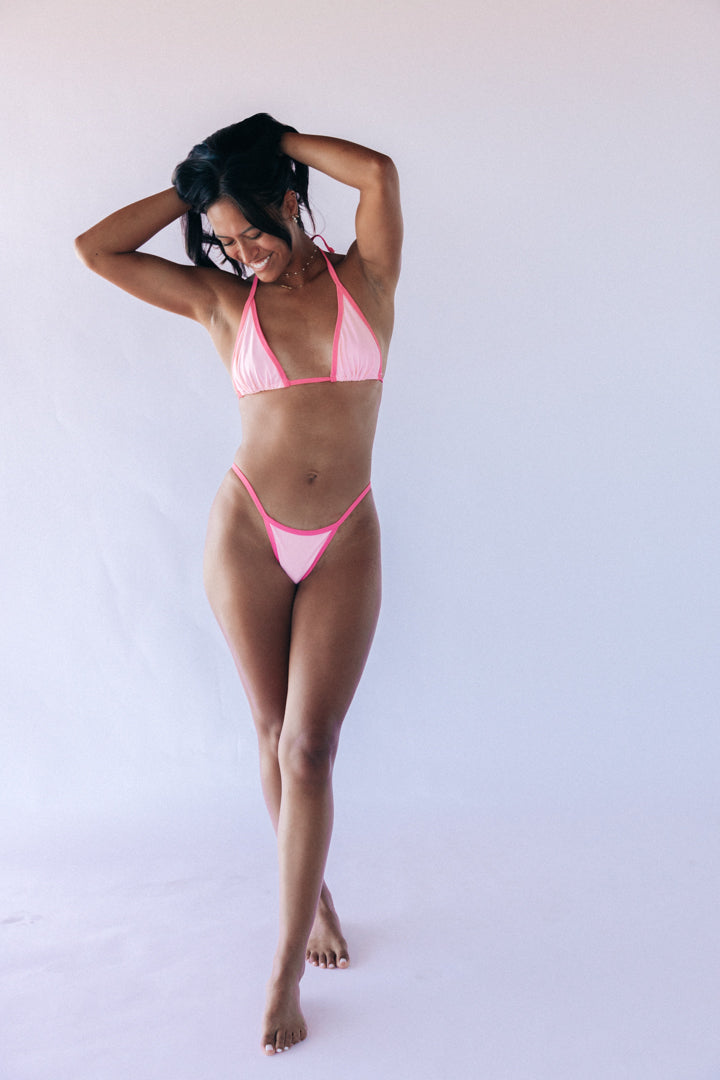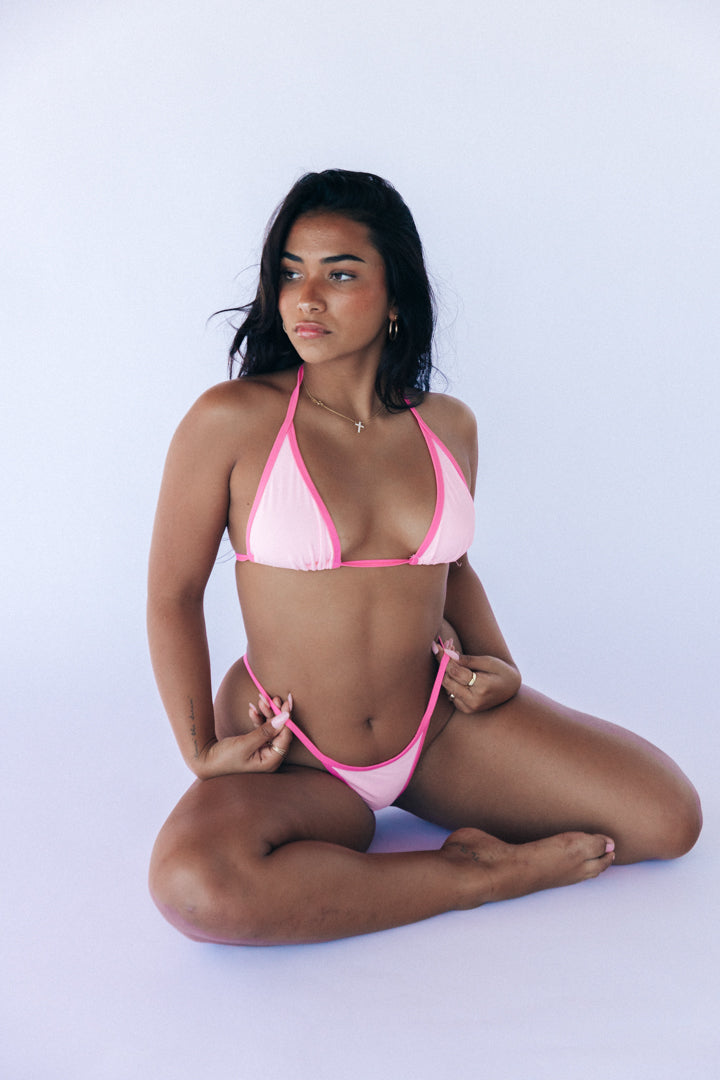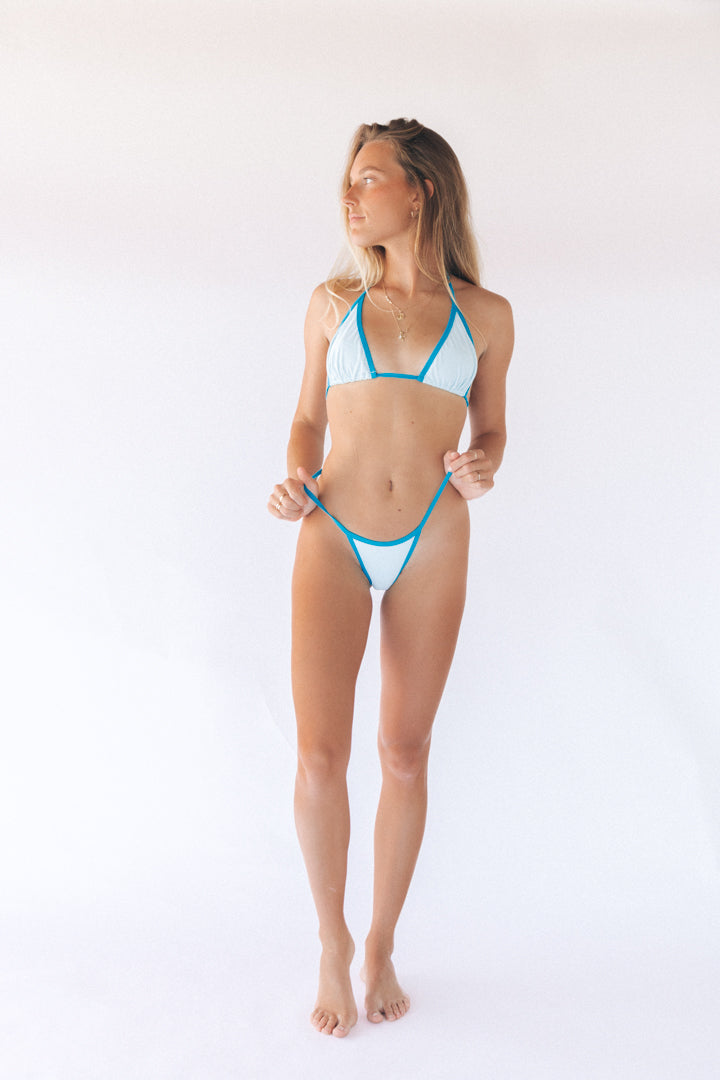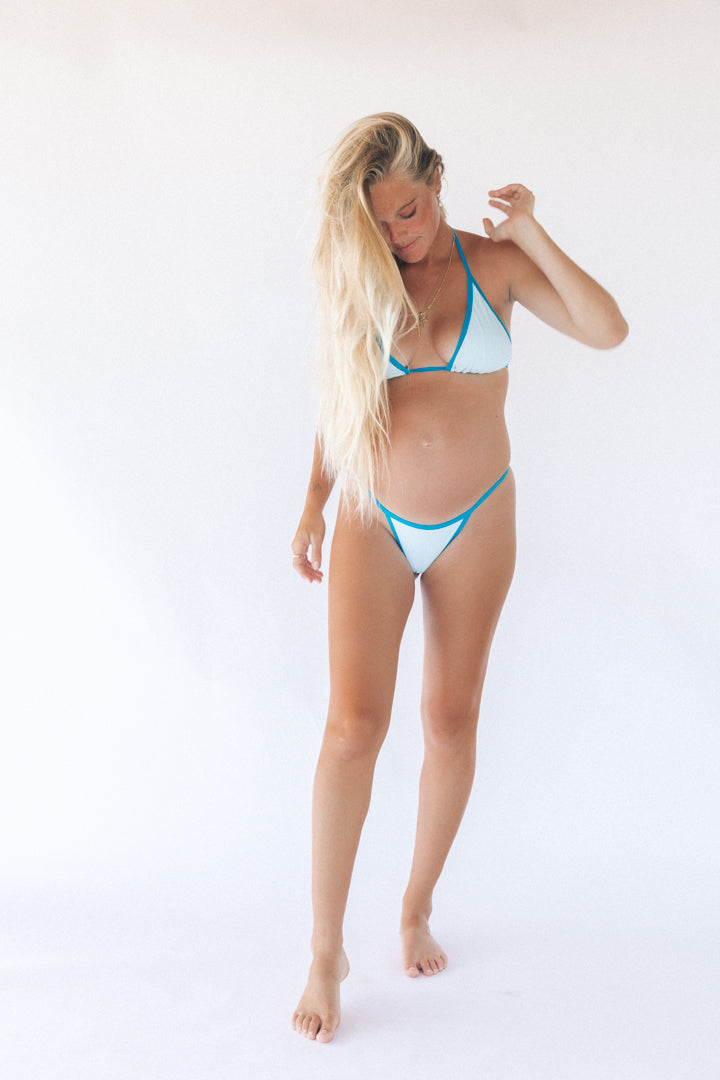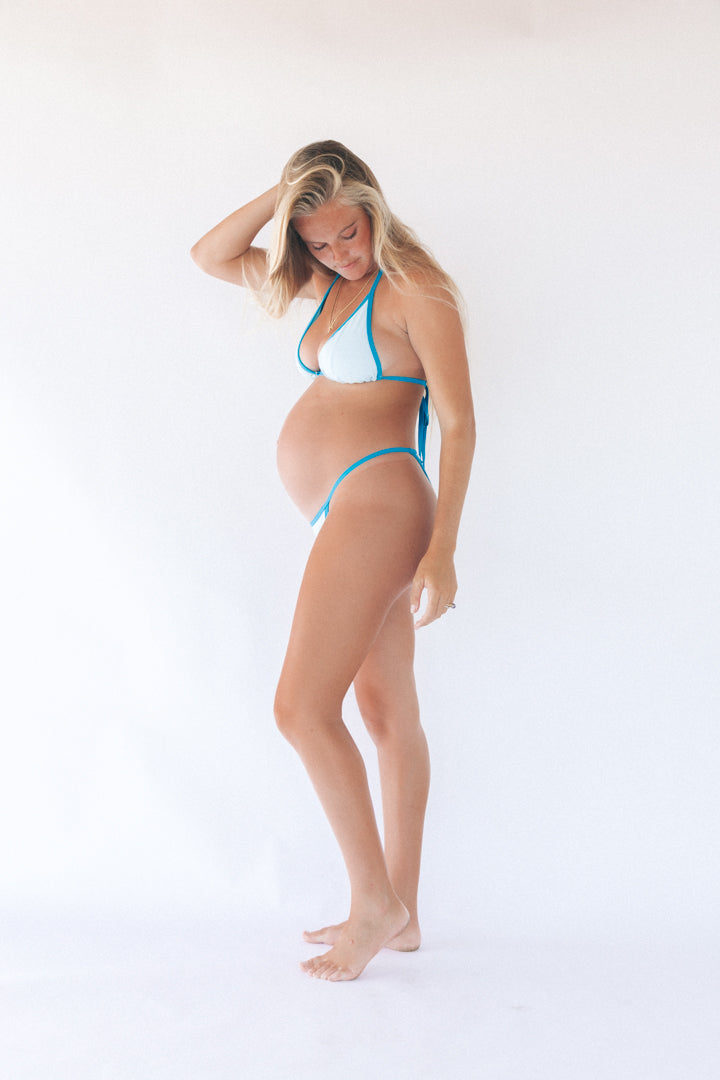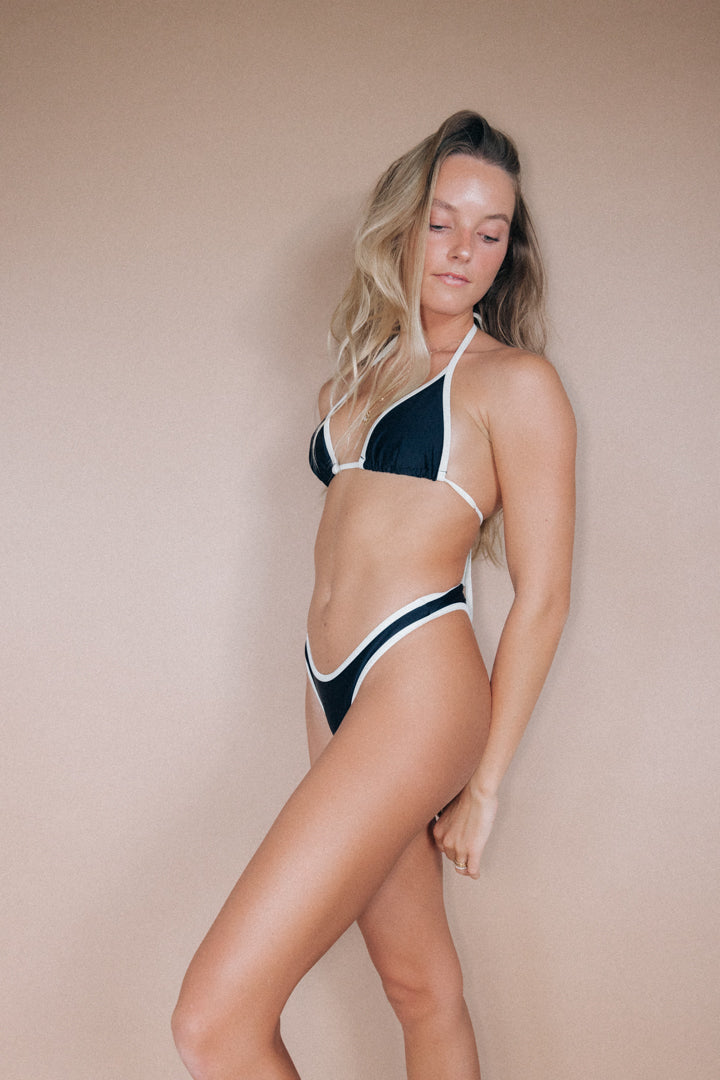 [last chance] Mo'orea Top
MO'OREA TOP LAST CHANCE IS FINAL SALE.
The Mo'orea top is inspired by the French Polynesian island I recently visited for the first time. The land, the people and the beaches made me feel at home the same way I do in this new, fully adjustable halter top. The island is bright, teeming with tropical colors which are mirrored in our new Sky/Pacific, Lime/Ivy, Buttercup/Tangerine, Sand/Cocoa and Sweetheart/Valentine color ways! 
Fabric – Solid Matte Nylon Spandex Tricot. 82% Nylon, 18% Spandex.
Care – Rinse with cold water and hang in shade to dry, especially after saltwater. Do not bleach.
Sizing runs true to size. Check the description for model sizing If you have any questions about sizing, please review our size guide.
All prices displayed on our website are USD. Please read our returns and exchange policy before purchasing.